Home

About us

History of the First
1965 GT350; 5S003

Restoration of 5S003

1965 GT350
unique parts

1965 GT350 Mustang
"By the Numbers"

Literature and
Memorabilia

Owners *
Registration

Shelby American
employee stories

Original owners
stories

Other 1965 GT350
stories

Forums

Links



* Most Recent Update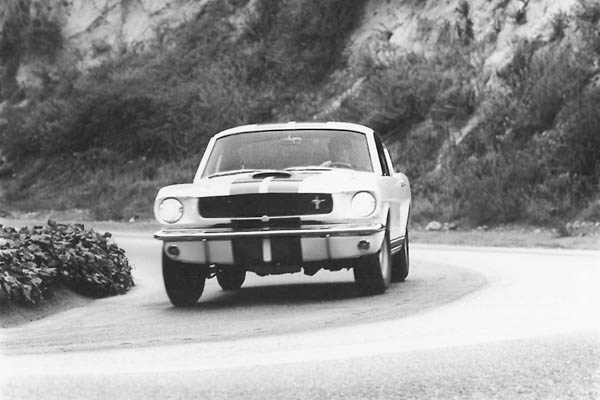 For many years we thought the photos taken of 5S003 for the initial GT350 factory ads were at Coldwater Canyon in Beverly Hills California. A GT350 enthusiast, Seiji Kishi (6S100), traveled Coldwater Cayon many times trying to find out exactly where this photo was taken, it could never be pinpointed, until he drove on Benedict Canyon Road. Seiji found the exact area where this photo was taken in late 1964 which was further verified when Ford Archives unearthed over 20 more photos taken on this same day.
As a side note, Benedict Canyon Drive in Beverly Hills, Los Angeles has quite a history in itself. The 1920's movie star Harold Lloyd as well as the 1930's starlet Marion Davis lived there, Sharon Tate met her untimely death by the Charles Manson group there in 1969. The revolutionary front wheel drive 1929 L29 Cord publicity photos were taken at a house on Benedict Canyon Road and James Coburn was photographed with his 250 GT Ferrari on this same road as well.



Last Updated: 10/22/19